ABOUT GLENORCHY LODGE HOTEL
Located in one of the most beautiful and legendary areas of Scotland.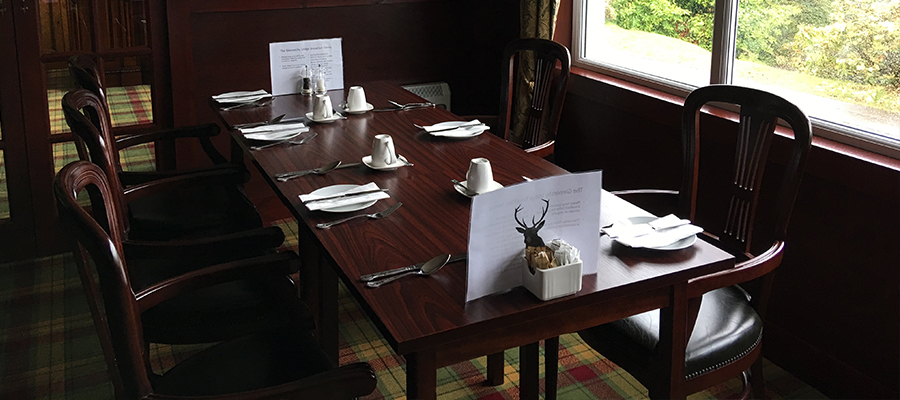 Welcome
We hope you enjoy your stay with us.
Glenorchy Lodge Hotel is back open for business under new ownership and management since 2021.
We are one of the main hotels between Oban and Crianlarich on the A85 amidst spectacular scenery overlooked by Ben Cruachan, the highest mountain in Argyll. Located in one of the most beautiful and legendary areas of Scotland with tales of massacres, intrigue and romance, the world of adventure is on your doorstep.
People may think we are in the middle of nowhere but we are privileged to be in the middle of everywhere; Glasgow, Stirling, Oban and Fort William are all within easy driving distance offering a wealth of activities as well as visitor attractions.
Whether you've had a long day in the hills or just looking for a peaceful retreat, come and relax in our bar or restaurant and taste the delicious Scottish cuisine followed by a warm bath and a comfortable night in one of our cosy newly refurbished rooms. We look forward to giving you a warm welcome.
Sir Colin Campbell
1st of Glenorchy and son of Duncan Campbell
Sir Colin Campbell, 1st of Glenorchy was born before 1432. He was the son of Sir Duncan Campbell, 1st Lord Campbell and Margaret Stewart. He married, firstly, Mariot Stewart, daughter of Sir William Stewart of Albany, before 1448. He married, secondly, Janet Stewart, daughter of John Stewart, 2nd Lord Lorn, circa 1448. He married, thirdly, Margaret Robertson, daughter of Robert Robertson of Struan, after 1448. He married, fourthly, Margaret de Stirveling, daughter of Lucas de Stirveling, before 27 October 1467.1 He died circa September 1475.1 He was buried on 26 September 1475.1 in 1432 he was granted Glenorchy and other lands in the barony of Lochow, by his father. He built Kilchurn Castle, in Glenorchy.1 He was also granted other lands, including the barony of Lawers, Perthshire, by King James III, for his services in capturing Thomas Chalmer, one of the assassins of King James I.1
Ancestor of the Campbells of Lawers, Glenlyon, Monzie, and Barcaldine.